Crawlspaces with Blake House of Crawlspace Medic – 11.20.2022
In this 72nd episode of About the House with Troy Galloway, Troy talks to Blake House of Crawlspace Medic St. Louis about crawlspaces. Find out why homeowners choose crawlspaces over basements and find out some of the strangest things Blake has found in a crawlspace.
Contact Blake by calling 314-750-5033 or visit his website at https://crawlspacemedic.com/locations/st-louis-mo/ 
Submit your questions at the Galloway Building Services Facebook page https://www.facebook.com/GallowayBuildingServices 
About the House brought to you by http://gallowaybuildingservices.com/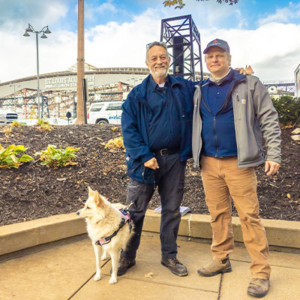 WHAT'S INSIDE
2:47 Blake House is the market director for the St. Louis branch of Crawlspace Medic
4:33 There are a lot of crawl spaces in the midwest and even more in the south. Crawlspace Medic started in the Carolinas
5:16 Why do people build crawlspaces?
7:17 What are the most commons mistakes Blake sees with crawlspaces?
9:35 What are some of the crawlspace building codes?
9:55 How much does crawlspace encapsulation cost?
10:25 What is poly vapor and how thick should it be in a crawlspace?
12:15 Can poly vapor adhere to concrete in a crawlspace?
13:12How hard is it to service a furnace in a crawlspace?
13:30 Scary ways to support your home in a crawlspace
15:09 Home inspectors will not enter a crawlspace if it looks unsafe
16:45 Digging a trench because there is not enough clearance
17:25 A remote control car probably won't work in a crawlspace
18:25 Plastic shims should not exist
19:20 Can a home be supported by just wood or metal in a crawlspace?
23:15 Can a dehumidifier be put in a crawlspace?
24:23 What to do with old wires hanging in a crawlspace
24:50 Perimeter concrete walls in crawlspaces are porous and should also be covered in polyvinyl
26:38 Can a sump pit be added to a crawlspace?
27:50 Ban boards and plate moisture
28:50 Brand new homes can also have the elevation too high
30:20 Take care of your crawlspace now or you will lose money later when you sell your home
30:55 Is it hard to get an electrician in a crawlspace?
31:20 Pests will eat wires. Pests will eat everything. 
36:22 Mudslides in crawlspaces
37:33 A dead man anchor keeps a home from sliding down a hill
39:45 Plastic soil
40:00 The piers were not deep enough to keep the home from sliding down the hill
41:50 What weird things can be found in a crawlspace?
43:05 Reinsulating the floor of a crawlspace
46:40 Does crawlspace repair come with a warranty?
47:30 Offering video proof of work done in a crawlspace
49:33 Is there a bear sleeping in my crawl space?