Are You Looking For An Expert Real Estate Inspector?
Galloway Building Services offers a full range of building inspection and professional testing services. 
Do You Need A Highly Qualified Building Inspector?
Commercial Property Building Inspections
When you are purchasing a new property or maintaining your building to code, Galloway Building Services commercial inspections are fully comprehensive ensuring that all areas of the property are inspected to the highest industry standards. We offer top-notch commercial building inspections for all types of properties, including…
Questions You Should Be Asking When Hiring A Commercial Inspector:
Questions Your Commercial Inspector Should Be Asking You: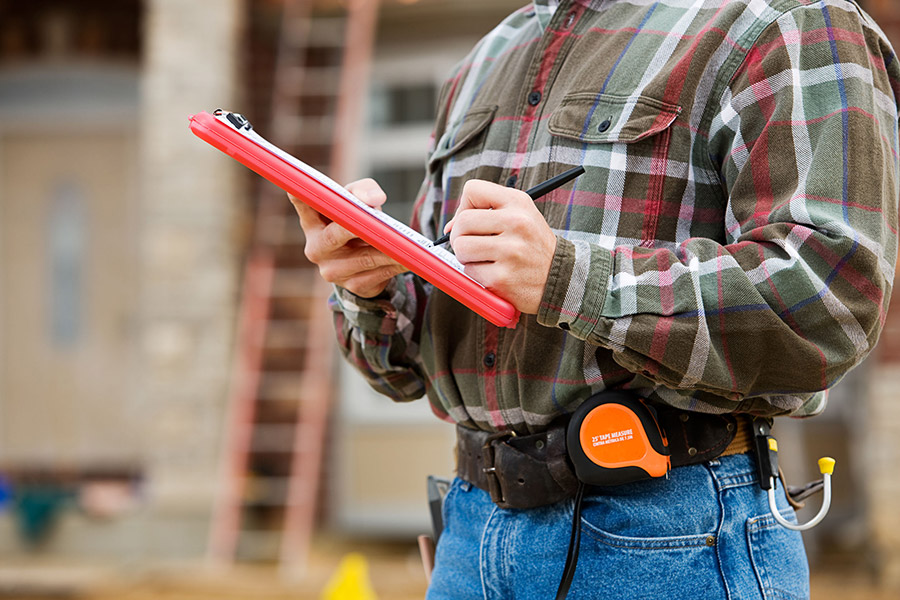 Do You Need A Reliable Building Inspector?
Multi-Unit and Condo Building Inspections
Galloway Building Services provides lease property inspections, commercial property inspections, and commercial building inspections. Whether you are purchasing a new property or maintaining your building to code, we can meet all of your commercial property inspection needs. Our commercial inspections are fully comprehensive ensuring that all areas of the property are inspected to the highest industry standards. We perform professional commercial inspections for the following properties and much more.
Apartments
Condominium Associations
Medical centers
Warehouses
Shopping malls
Motels/Hotels
Do You Need A Certified Home Inspector?
Residential Home Inspections
A residential inspection is supposed to give you peace of mind, but often has the opposite effect. You will be asked to absorb a lot of information in a short time. This often includes a written report, photographs, environmental reports and what the residential inspector has to say during the inspection. All this combined with the seller's disclosure and what you notice yourself makes the experience even more overwhelming.
What should you do? Relax. Most of your inspection will be maintenance recommendations, life expectancy and minor imperfections. These are nice to know about. However, the issues that really matter will fall into four categories: Anything in these categories should be addressed. Often a serious problem can be corrected inexpensively to protect both life and property (especially in categories 2 and 4). Most sellers are honest and are often surprised to learn of defects uncovered during an inspection.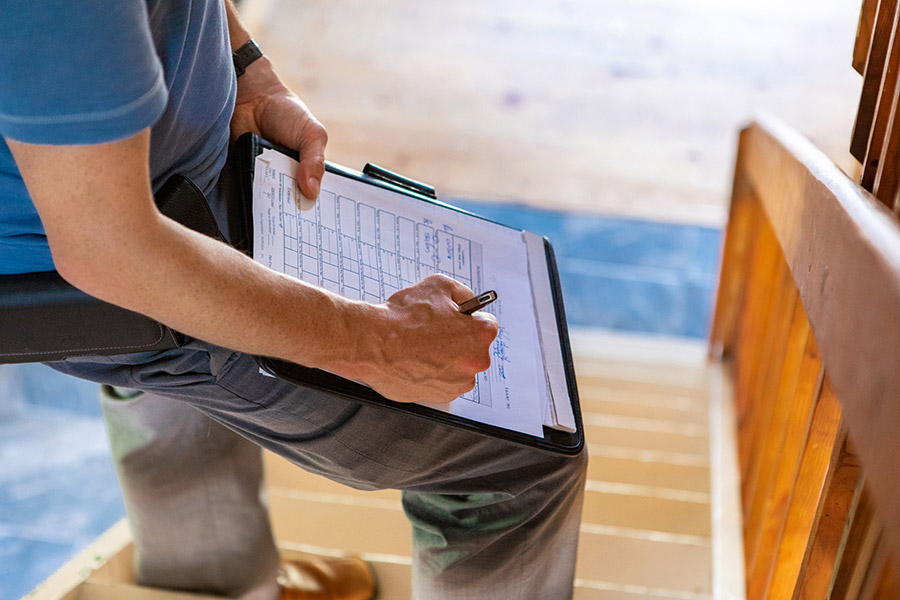 Home Buyers Inspection
Getting a home inspection gives you the opportunity to learn more about your potential new home. You're about to invest a HUGE amount money and you need to know it's a safe place for your family to live in. You can renegotiate if defects are found or opt-out of the deal altogether. Our experienced inspectors find more defects during an inspection because they inspect the house as if they're buying it themselves.
Home Sellers Inspection
Eventually your buyers are going to conduct their own home inspection. You should know what they are going to find first. Having a pre-listing home inspection performed ahead of time helps in many ways. It allows you to see your home through the eyes of a critical and neutral third party. It alerts you to immediate safety issues before agents and visitors tour your home. It may uncover items of immediate concern, such as mold, radon gas or active termite infestation or other pests, giving you the opportunity to make any repairs ahead of time and remove all obstacles from the sale.
Homeowners Inspection
Keep your investment in tip-top shape! A Homeowner Inspection allows you to allocate your annual home maintenance budget better, while protecting your family's home for years to come. Our experienced inspectors will do a thorough investigation so you can have total peace of mind.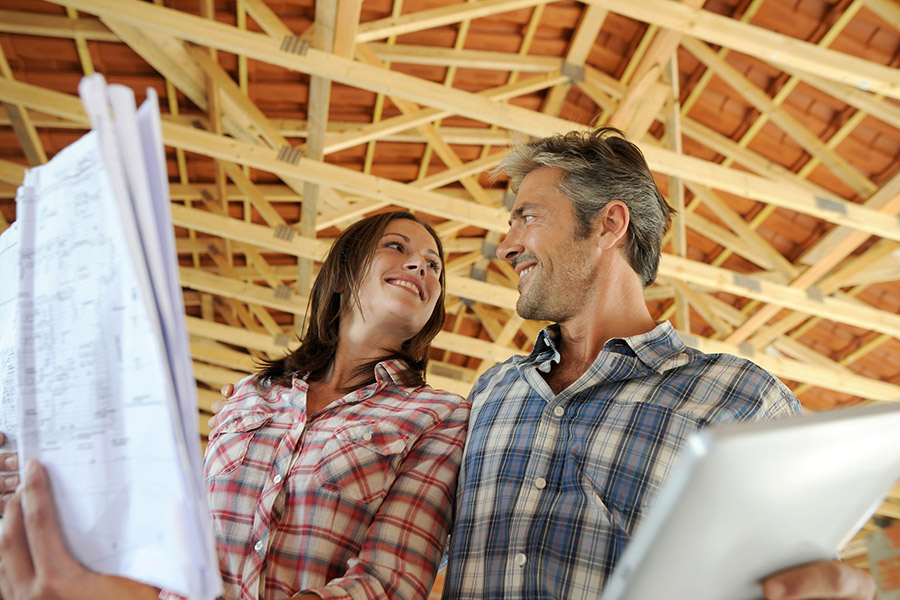 Do You Need An Independent New Home Inspector?
New Construction Building Inspections
​In a new home, the quality of construction is often not what it used to be some years ago, therefore many buyers have independent reviews of their properties during various stages of the construction process, including slab, frame, and final inspection. This relatively inexpensive inspection protects your purchase, prevents unpleasant surprises, and ensures the quality home that you've dreamed about.
​Most builders provide a one-year warranty for new construction. Generally during this period of time the buyer develops a "punch list" of corrections for the contractor to repair under the warranty coverage. Some defects will not be obvious to the untrained eye. It is prudent to obtain our home inspectors list of items that will most likely be repaired by your builder at no cost to you. You will be reassured knowing that potential problems were addressed before they grew into something that could cost you a great deal down the road.
Do You Need A Certified Risk Assessor?
Lead is a well known toxin that can show up in many sources in new and old homes, buildings and industrial facilities. Lead can have a variety of negative impacts on the body, and is particularly harmful to children with developing brains and nervous systems (it has been linked to lower IQ's and other development issues).
Lead testing is routinely done during real estate transactions, as part of the due diligence process. Lead-safe work practices also are advised before renovation or demolition of any facility built before 1978, and are required for homes and child-occupied facilities such as day care facilities and schools. 
A Lead Risk Assessment from Galloway Building Services consists of an on-site investigation to determine the presence, type, severity, and location of lead-based paint hazards (including lead hazards in paint, dust, and soil) and provides suggested ways to control them.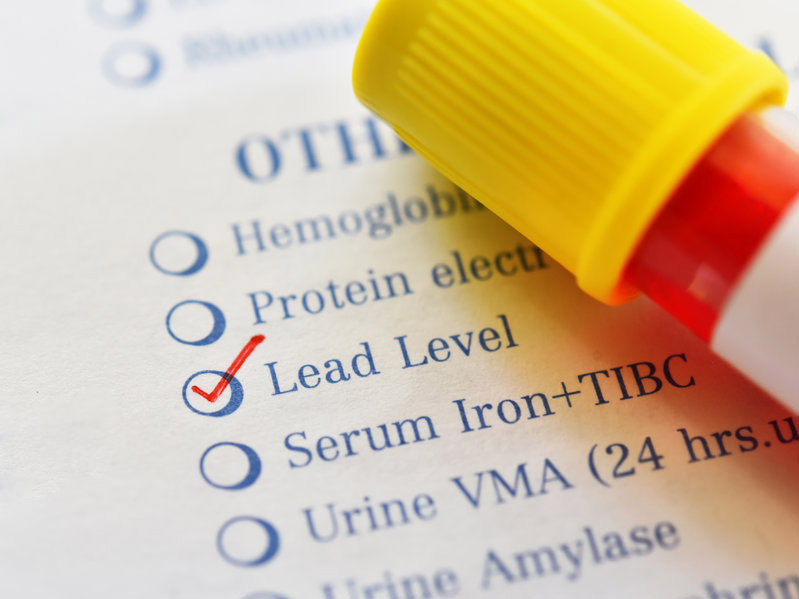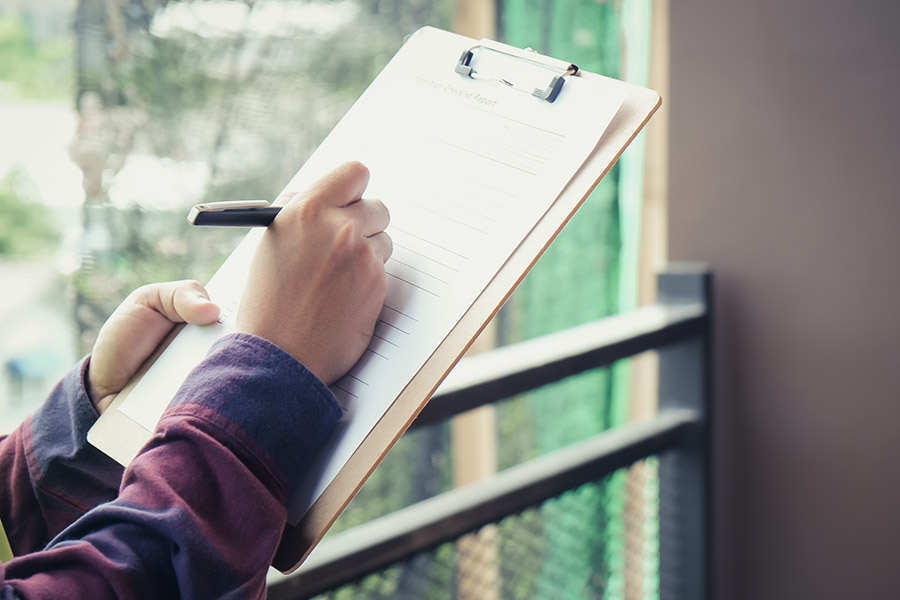 Do You Need A Professional Building Inpector?
Professional Specialty Inspection Services
Are you concerned that a property may have radon, termites,  mold, improperly operating septic systems, lead paint, or safety defects with the chimney or roof? Our specialty inspections will alleviate all your fears, providing you with the answers to any issues that extend beyond the scope of a regular inspection. We offer the following professional inspection and testing services and more…
Structural Home Inspection
Foundation Inspection
Electrical Inspection
Chimney Inspection
Roof Inspection
Structural Home Inspection
St. Louis Structural Home Inspector
Performing a detailed structural home inspection of every home is the main need in the present day scenario. Structural home inspection has to be taken into consideration not just to get a desired result but also to get rid of the harmful building components. Some of the prime components that one has to examine for the duration of the structural portion of each home inspection are chiefly the foundation, piers, ceilings, roof structure and attic, floors, walls, columns.
Next to be considered is the check for signs of abnormal or harmful water dispersion into the building as well as signs of anomalous or destructive strengthening on building components. The type of foundation is another aspect that one has to get hold of and it includes; Masonry Block, Brick, Rock, Poured Concrete, etc.
Foundation Inspection
Electrical Inspection
Chimney Inspection
Roof Inspection
Professional Affiliations