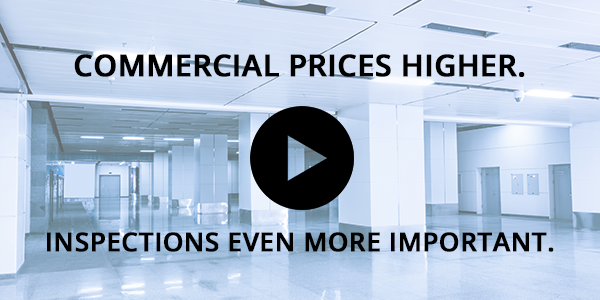 As Prices Increase, Commercial Building Inspections Are

More Critical.
So, not only are the prices of buildings going up, but so are the repairs, insurance, and ongoing maintenance, especially deferred maintenance. So whether you are purchasing a building for your business or a broker representing an investor in a significant deal, your selection of a Commercial Real Estate Inspector will be critical.  
You should convince yourself that you absolutely want to find out everything wrong with a property and everything that could go wrong with a property so that you can feel comfortable purchasing! As Licensed Commercial Real Estate Inspectors, Galloway Building Services applies decades of insight, analysis, and experience in every inspection we complete, from hundreds of square feet to hundreds of thousands of square feet.  
While we look for even the most minor building condition details, many issues with a building are economically repairable and far from deal breakers. All major issues can be avoided if everything is understood upfront and the repairs align with the deal's requirements. So please take only 8 minutes to view our video on Commercial Inspection Expectations. (Links to same as above). We covered in 8 minutes what it would take hours to gather from other sources. Whether a buyer, broker, or both, call Galloway Building Services at 314.520.6655 for a NO obligation Commercial Building Inspection estimate. We promise a great experience every time you call.